Why should you consider Eco friendly Flooring?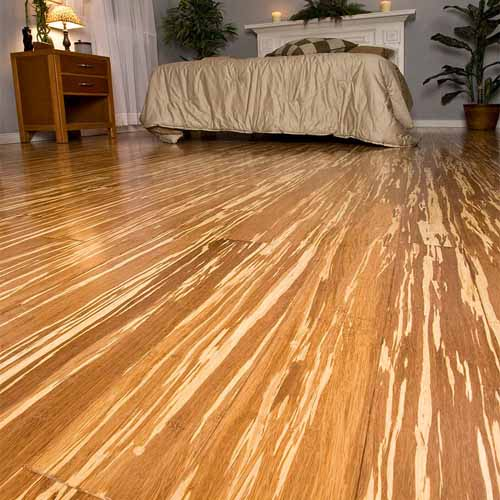 Thinking about new flooring for your home – or are you building a new or second home?  You should consider an eco friendly floor.  Not only will you become a part of the world wide movement to build with sustainable products, but you will find that some of the most attractive and durable products fall into the green flooring category.
What is Green Flooring?
In general, green flooring is a flooring product that comes from a sustainable source or from a recycled source.  These include:
Sustainable hardwoods from a natural resource that regrows
Recycled wood flooring products
Recycled glass and metal tile products
Some natural carpeting products
Using these materials when you build or remodel helps create an eco friendly floor.
Sustainable Woods
Included in this category are bamboo and cork which are harvested without danger to the source. Bamboo easily grows back and harvesting cork does not damage the tree from which it is taken.  Other woods that are grown for harvest can also be delivered in a sustainable way. All of the woods in this category can be a part of your interior design making a strong design statement, particularly if you have the product coordinated with the trim wood in your home. These woods also have their own advantages.  Bamboo, for example is harder than many hardwoods, including oak and maple, and will last longer than other woods.
Recycled Woods
Wood construction materials, particularly from warehouses from the previous century, make a beautiful material.  Hickory frequently falls into this category, but pine, oak, mesquite, maple and other woods are also reclaimed. When these materials are reclaimed from an earlier useful life, they frequently will have marks and scratches from their first use.  Wisely used, they will add significant character to your floor.  You can sand them, but many would rather see the marks left intact. Milling and refinishing the wood creates the final appearance that will show off your home.
Recycled Glass and Metal
Materials made from glass and metal remnants from today's construction site will reduce the material going to the local landfill yet creates very attractive tiles for your home.  The colors can be very vibrant and varied.
Natural Carpeting
Where you need carpeting, consider using carpet made from natural materials rather a man-made material.  Not only will it add to the appearance of your home, it does not contain the chemical ingredients than can be harmful to your health.
Next Steps
As you consider how you are going to build or remodel, there are many products that you can use which will lessen your impact on the environment.  But at the same time, these products can provide a special character or a special use that will enhance the design and appearance of your home.  Going green can create a better environment inside your home, as well as a smaller impact on the environment outside.